Working with
UAP
, Andrew Furmanski led the design, fabrication, and installation of Emergence: an arching, brass entry canopy for a landmark civic development in Qingdao, China.
Starting with the bones of the work: the painted Q235B steel structure is an accomplishment of engineering. Measuring just 0.6x1M at the base, the canopy expands to an 8x19M soffit, revealing dramatic arches and generous architectural space. Standing at over 14M tall, the canopy emerges from the ground plane and soars above pedestrians, Andrew honored the vision of the client by successfully reflecting the soaring vision of the development. In total, over 850 brass panels are held in place by a clever stud and bracket substructure. And at night, the canopy's surface, perforated by internal lighting, creates the illusion of shimmering lights on the nearby surface of the surrounding coast.
Shortlisted for the 2018 Metal in Architecture Award from World Architecture News
Q235B Steel | Brass Panel | LED, Glass | Granite
The Jimador's Garden
---
Design | 2020
The Jimador's Garden is a concept based on pure escapism. Realized at the end of a long winter in New York City, this garden transported us to a warmer place where the sun shines, tequila flows, and music sounds.
The garden, tucked between towering Palms and Yuccas, is envisioned for a warmer, arid climate. The focal centerpiece, a modern, poppy sculpture set within a water feature, playfully celebrates the Agave plant while adding a touch of formalism to the design, thus creating a bold contrast between the formal architecture, contemporary art, and expressive, sculptural plants of the region.
White Quartz | Agave tequilana | Yucca brevifolia | Washingtonia filifera | Aluminum | Paint
Squiggly Bench
---
Design | 2020
'Squiggly bench' is a functional art object that welcomes adults and children alike to gather, sit, play, and perhaps most importantly, amuses and delights.
The undulating horizontally stacked forms and glossy paint finish are inherently stable - inviting play and interaction while maintaining a squiggly, scuff-free body.
Appropriate for outdoor institutional or civic implementation, the squiggly bench is sure to add a bit of humor and delight to anyone's day.
Please contact Studio Hai for pricing inquiries.
Aluminum | Paint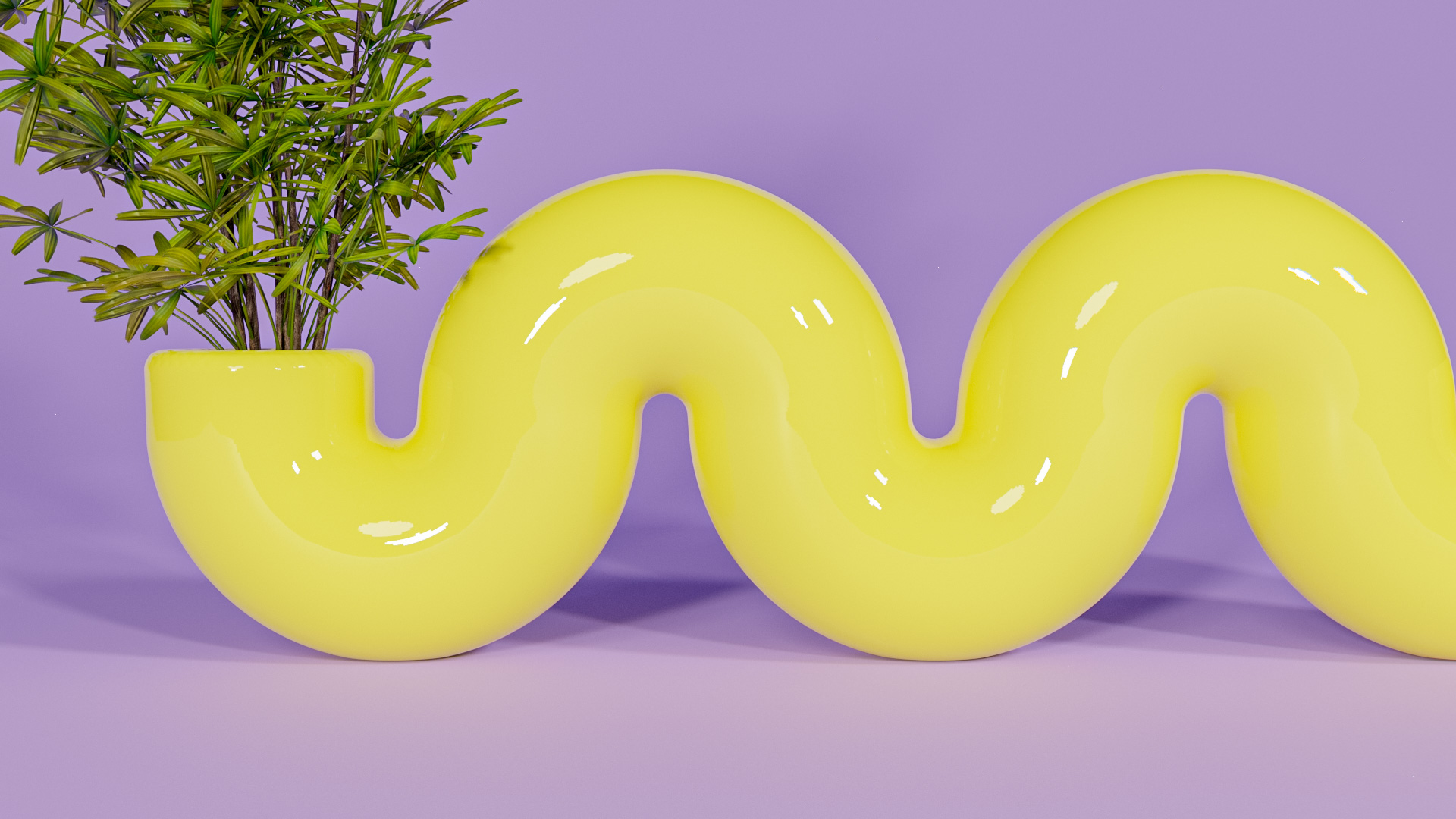 Best. Friends. Forever! This modular bench works remarkably well on it's own. However, when coupled, it just feels right -
ya know.
The design, created and tweaked for maximum versatility, is easily used in open space or around an existing object. Thus, adding communal gathering spaces to any environment.
A functional art object, Studio Hai's 'BFF bench', is fit for any project looking to add some 'joie de vivre' contemporary flair.
Please contact Studio Hai for pricing inquiries.
Aluminum | Paint | Planting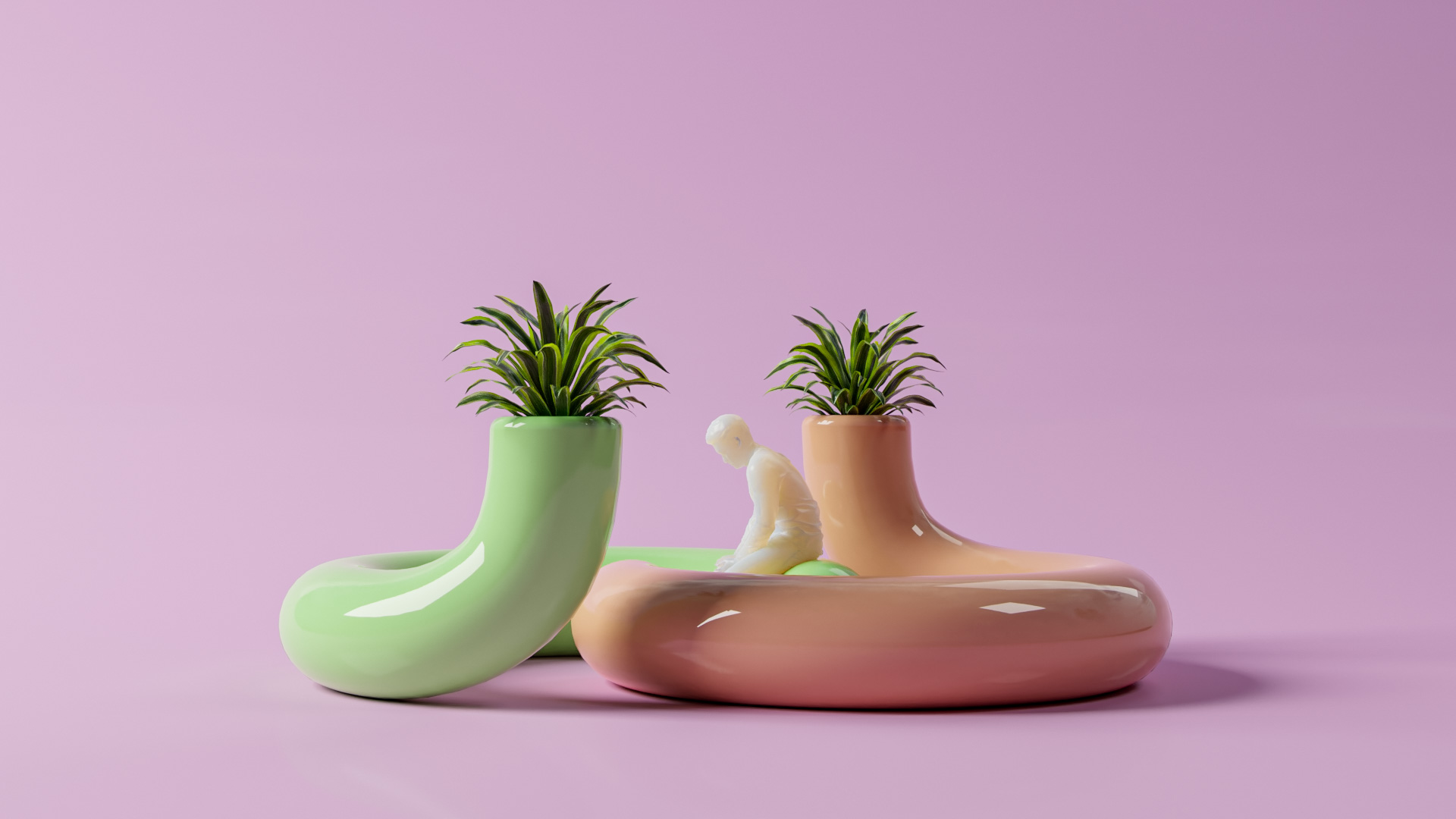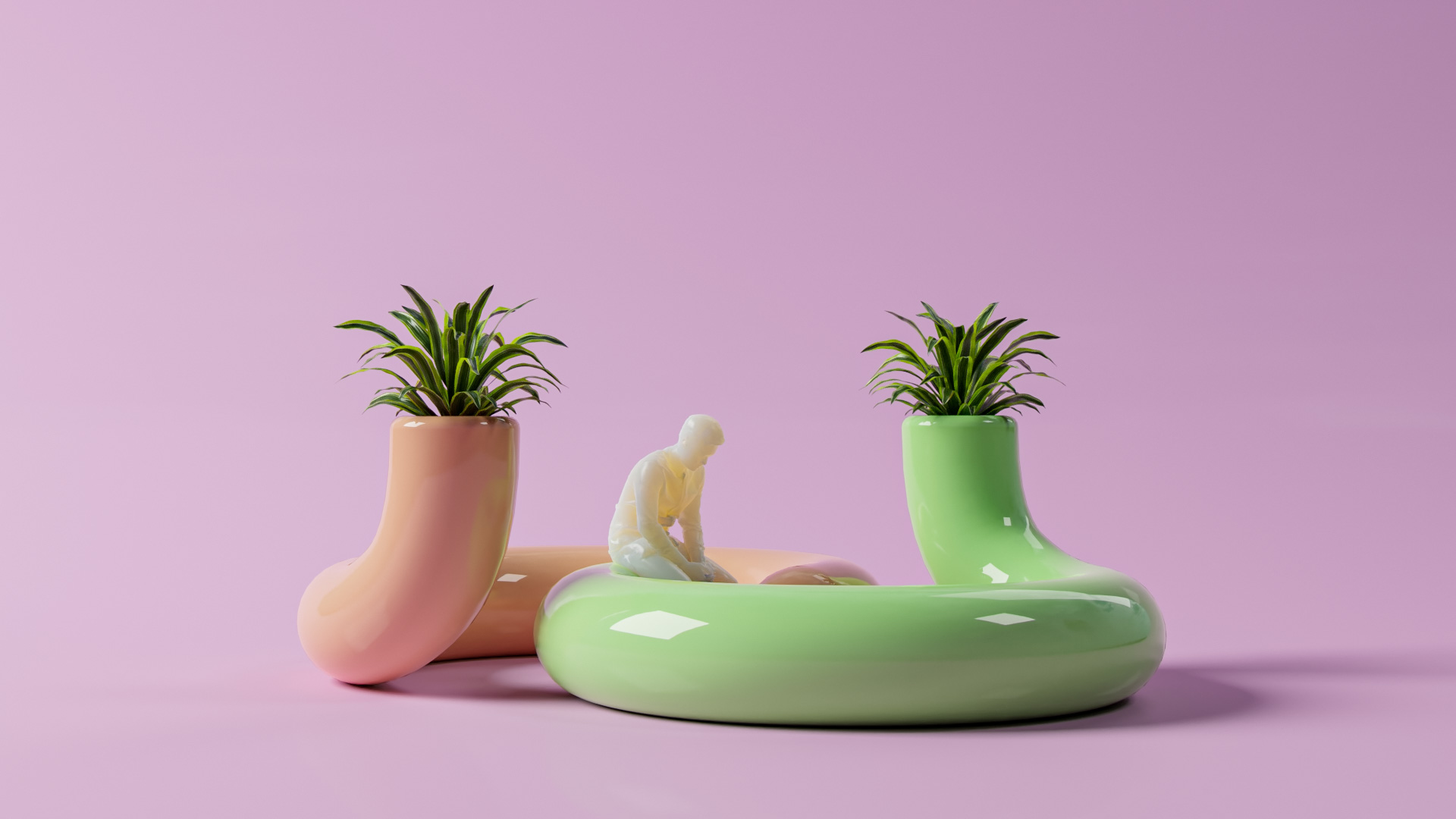 Nomo Fomo is a sculptural seating concept that re-imagines what public communal gathering spaces can be in the landscape.
Engaging forms, expressive plants, and attractive textures come together in these sculptural seating elements to create a space for either quiet contemplation, creative inspiration, or communal gathering.
EPS | Polyurea | Paint | Planting
About
Studio Hai designs environments. Either through architectural, landscape, or bespoke designs, they create memorable experiences within the built environment.
Their mission is to use design to show the world that nature is as much a part of our cultural heritage as language, art, and history and deserves to be uplifted, celebrated, and preserved. They design environments to give back to the environment - aiming to donate a certain amount of funds to environmental organizations with each successful project.
Founded by Andrew Furmanski, the studio currently practices between New York and Shanghai. Their work has been featured, amongst others, in Dezeen, Label Magazine, and Designboom.
---

Unless otherwise noted, all images, designs, and objects are the intellectual property of Andrew Furmanski of Studio Hai.

Copyright © 2017-2023 ANDREW FURMANSKI of STUDIO HAI, All Rights Reserved