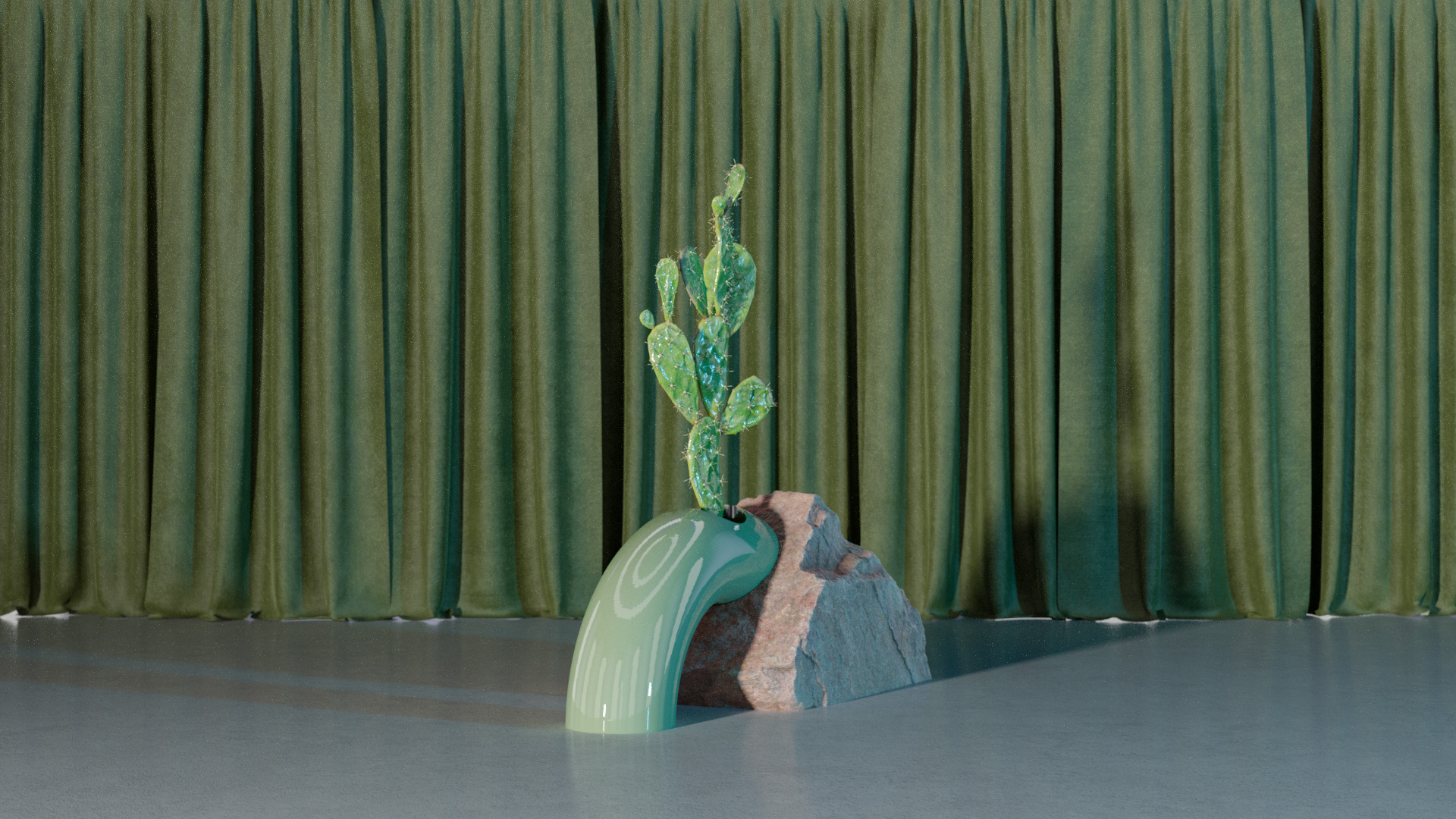 Cliffside 3
---
Objects | 2020
Cliffside is a sculptural planting series utilizing stone and modern shapes to create a bold contrast between natural and human-made.
Here, sandstone and painted aluminum come together, creating a playful, complementary palette of texture and colors.
An Opuntia cactus stands tall to add verticality and a perceived natural composition from certain angles. This planting, combined with the sandstone, provides two contrasting tactile, visual experiences to the glossy aluminum arch.
Sandstone | Painted Aluminum | Opuntia