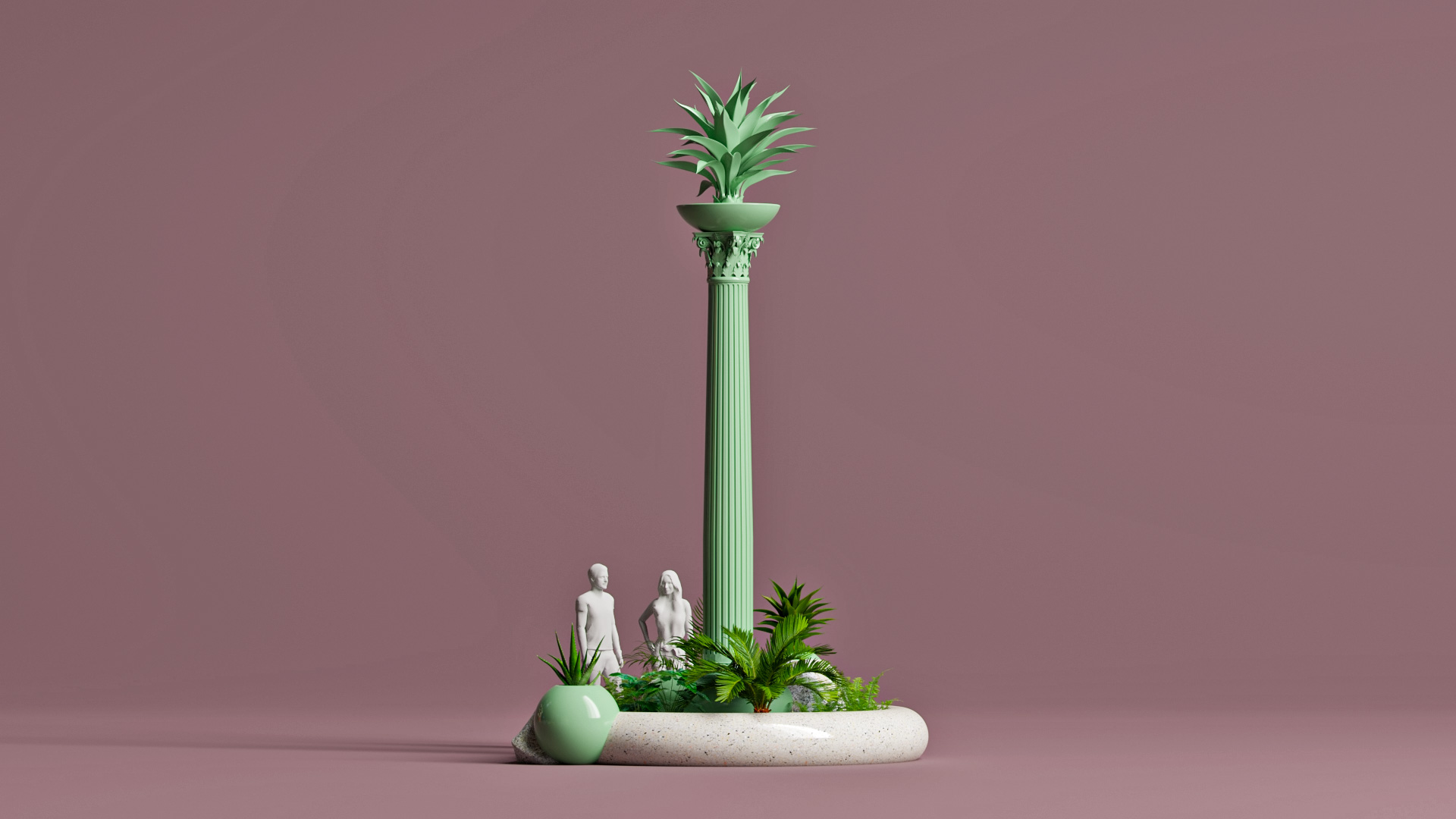 'Hola, Aloe,' was a concept submitted for a public art project in Mexico City.
Inspired by classical monuments to art, history, or religion, this sculpture exchanges those influences for the powerful symbolism of an ornate column adorned instead by planting - elevating nature, and our relationship with it, above all else.
Plants, such as a palm tree on a beach, have the powerful ability to transport us to a moment or a place immediately. With this in mind, Studio Hai proposed to use the story and traditions surrounding Aloe to transform the experience of the civic landscape:
Aloe vera
The unsung superhero of Mexico! Widely naturalized throughout the country, Aloe is used for a variety of purposes and holds unique cultural superpowers useful for the proposed new development: when adorned with red strings and placed at the entrance of a home or business, the Aloe vera plant has the renowned capability to absorb or deflect evil spirits, keeping all those who enter the development happy, prosperous and safe under the protective veil of the Aloe plant.
Therefore, as part of the overall composition of the artwork, Studio Hai proposed to create a planter specifically for an Aloe vera plant to be adorned, cared for, and celebrated by visitors and residents alike.
By utilizing materials, flora, and stories familiar to the region, Studio Hai's proposal was inherently elegant and timeless in composition, while also appropriate in scale and material.
Just like nature.
Quartz | Granite | Aluminum | Paint | Various plant species