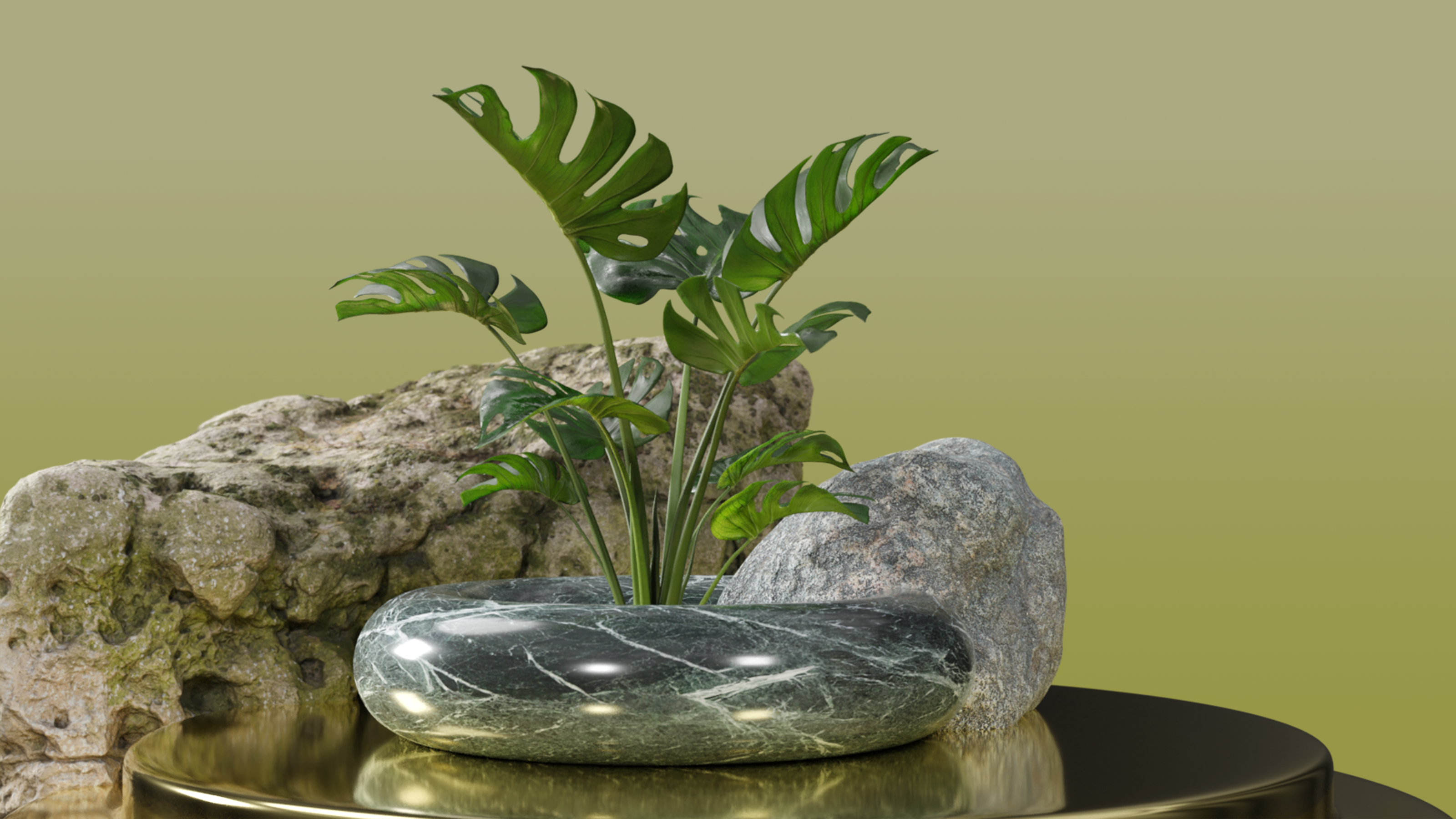 Cliffside 1
---
Objects | 2020
Cliffside is a sculptural planting series utilizing stone and modern shapes to create a bold contrast between natural and human-made.
Here, granite and marble create a smooth and rough juxtaposition, combining grey and green, textured and polished.
Adding life and a soft touch, the Monstera deliciosa delicately hovers above the stone.
Granite | Marble | Monstera deliciosa